Mature dating for older singles in Australia
Find someone special who shares the same hopes and dreams, interests or outlook on life with Generations Dating, online dating for mature singles.
Meet amazing singles in 3 simple steps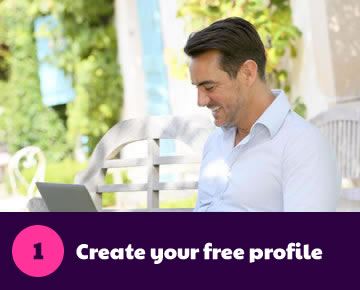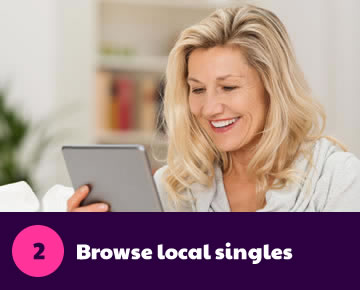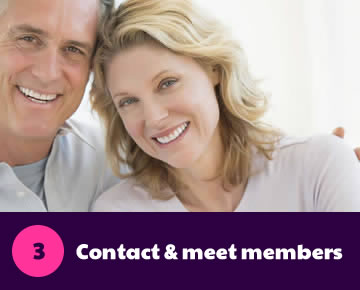 Do you find yourself recently single after a relationship break-down, divorce or bereavement? Maybe you just haven't met the right person yet and need a bit of a helping hand. Generations Dating is an online dating service exclusively for older singles so you won't feel out of place alongside younger members or bombarded with unsuitable matches. We specialise in helping more mature members to start dating again using our easy to use dating site and vast database of genuine members from all over Australia.
Singles over 50
Membership extends to members over forty but the majority of our members are around fifty or looking for members aged fifty plus.
Simple, secure online dating
While we endeavour to provide a simple solution to older online dating in Australia so its accessible to everyone, no matter how experienced they are online or with computers, Generations Dating is still packed with enough features to make it a perfect choice for anyone over 40 looking to start dating online. Security and privacy are amongst the biggest concerns older members have when choosing a dating site. Generations Dating is secured using SSL encryption (look for the padlock in the browsers address bar) meaning your personal data and messages are secure. And our built in messaging tools allow you to communicate securely with other members through our secure site or mobile app without having to give any personal details out to strangers.
What to expect
As with most dating sites, we aim to provide you with as many potential matches as possible. Where we differ is that most of our members are of a similar age and at a time in their life where they are looking for a long-term partner or companion. This means that you are more likely to meet the type of person you are actually looking for. Our intuitive matching system will suggest potential matches for you every time you log in based on your age, location and interests. You can also see who has been viewing your profile or which members are online when you are.
Start dating today
Basic membership is free. All you need to do to get started is fill in the short registration form above and click the link in the confirmation email. As a basic member you can search and browse members, read their profiles, Create your own online dating profile and upload one profile photo. You will have the option to upgrade your account which will allow you to upload multiple photos and send unlimited messages to other members. This is optional and not required to get started.
Once you have registered, you will be able to create your own profile and update your preferences. We strongly recommend you take some time to complete these steps but you can go back and edit these at any time. By completing your profile we will be able to give you much better suggestions for potential matches and your profile will show up in far more members search results. We also recommend you upload a recent photo. You are far more likely to receive interest from other members or responses to your messages if you have a photo.
Breaking the ice
Its not easy approaching someone you have never met before whether its online or in person. We have provided a couple of features to help you ease your way in. If you see someone who catches your eye and you don't know what to say, try sending a wink or icebreaker from the communications menu. Of course, there is nothing better than a personalised message. Try a simple introduction, maybe a compliment or mention something you both have in common to break the ice. You will be surprised how easy it is and how quickly you will get over your online dating fears.
Why not take the plunge today, sign up for free and see where it takes you?