Mature dating UK
Welcome to The UK's leading mature dating site exclusively for singles over 40 who are serious about finding someone special.
Whether you are completely new to the world of online dating or an online dating veteran, our quick registration and easy to use website will have you up and running in no time.
Dating for senior singles
Finding local singles looking for people like you is easy with Generations Dating.
Meet amazing singles in 3 simple steps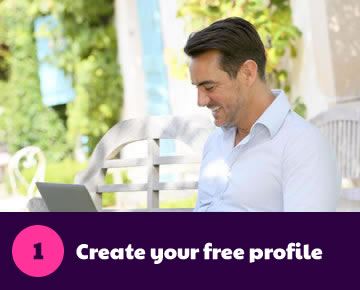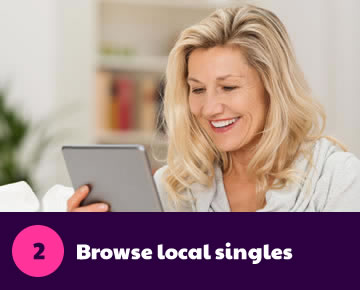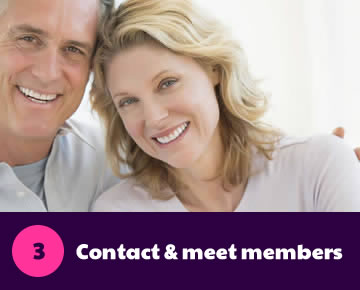 Meet new friends, companions and re-discover your zest for life with Generations Dating
Do you feel lost in the noise on traditional, large dating websites? Confusing websites or mobile apps or too many unsuitable matches?
We believe online dating should be an enjoyable experience, not a chore or something to fear. Many of you have probably tried online dating in the past and given up due to lack of suitable matches or confusing features and long, exhausting questionnaires. We want you to feel at home, enjoy your experience with us and most of all – find someone special. We want you to cancel your membership because you have met someone, not because your found the whole experience difficult or uncomfortable.
You are in an ideal position
Being a mature singleton has many benefits. The majority of singles over forty are looking for a serious relationship. They are less likely to be looking for a casual fling or the 'play the field' so you are less likely to encounter time wasters or members who are not looking for a meaningful relationship. As you get older you have probably gained lots of dating experience, some good some bad which you have learnt from. You are far more likely to have a good idea of the type of person you are looking for and can easily spot unsuitable partners. Lastly, you are more likely to have the time to date. Over forties have probably spent their younger years focussing on the careers and social circles and have more free time to now dedicate to spending time with loved ones and enjoying going on dates.
Generations Dating provides an exclusive online dating experience to singles aged 40 plus looking for a serious relationship or lasting friendship. If you are aged over 40 and looking for a serious relationship, a dating site dedicated to singles of similar ages is proven to be a more successful option than many larger, generic dating sites.
Some of our most popular features
Advanced member matching: Our system automatically matches you with potential suitable partners based on age, location and interests.
favourites: Create a personalised list of your favourite members so you can easily return to their profiles.
Who's online: See who is online when you are.
Latest Members: Be the first to know who has joined Generations Dating
Advanced member search: Use our advanced search facility to find members based on age, location and interests
What makes us different?
As well as providing one of the most secure and advanced dating platforms out there the thing that makes us stand out from the crowd is our world class customer service and support and the fact that we exclusively cater for singles over 40 like you. Available 24 hours a day we pride ourselves on providing exceptional support and guidance making your online dating experience as stress-free as possible. Why not register for a free account and see for yourself why we believe we are one of the leading mature dating website in The UK.
Don't waste any more time - Join FREE today
Meet amazing singles today
Start your journey today. No commitment or credit card required. Simply register for free to see for yourself how we are different to many dating sites out there.
Once you create your free account you will need to activate it by clicking a link in your registration email, please use a valid email address or you won't be able to activate your account. As soon as you activate your account you will be able to search and view single men and women over 40 from all over The UK.
Don't worry about your personal details. We never reveal your personal information on the site, nor do we sell of pass on your details to any third parties.